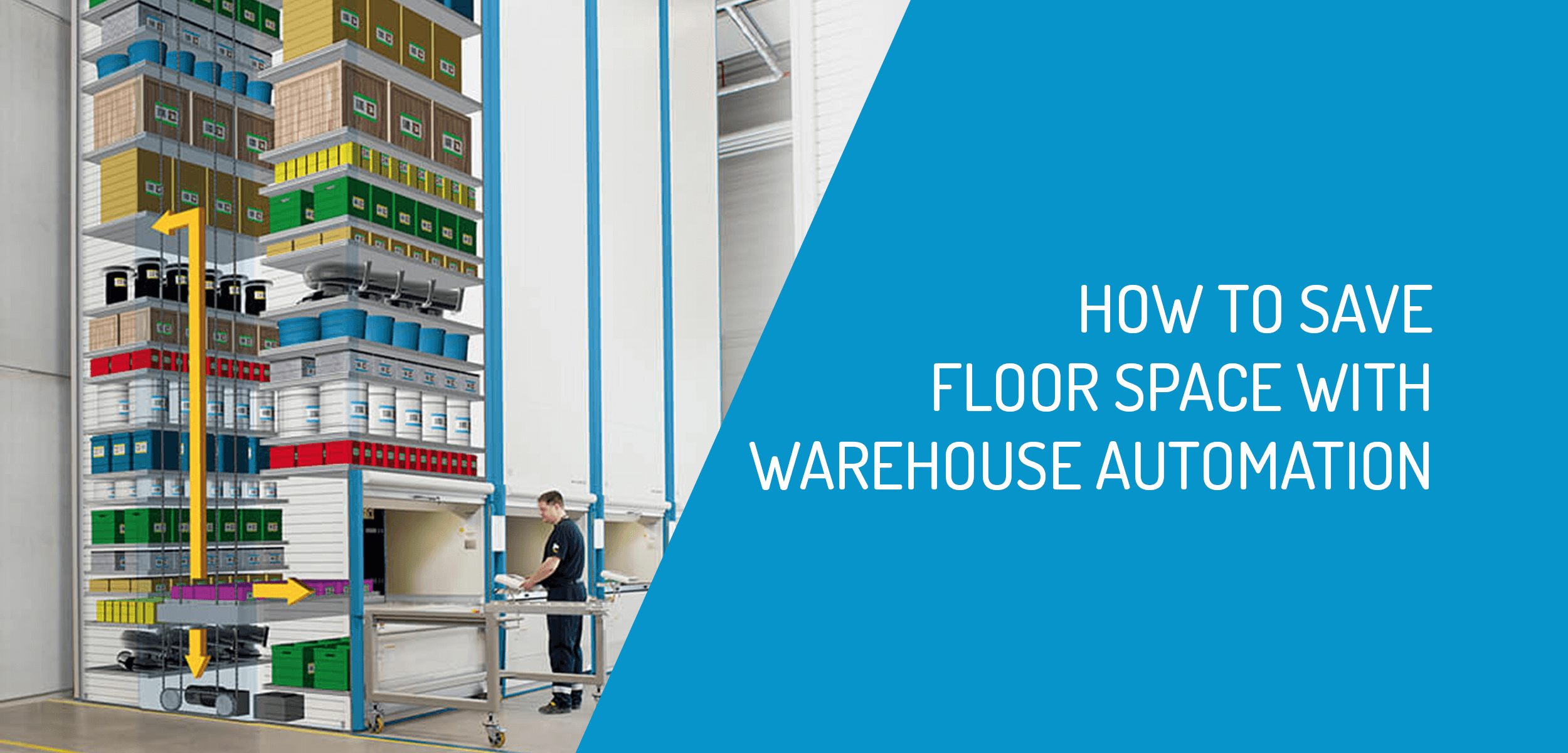 Posted on November 6, 2019 by hsadmin, in News
How much extra space do you need to create in your warehouse? You can save 60% of your floor space (and even up to 80%) with warehouse automation. Hanel vertical storage systems are the answer.
Hanel has a variety of ergonomic and safe options. They utilise your room's height instead of your floor space. If space is what your warehouse needs, Hanel is the right choice.
Do you have large volumes of items requiring secure storage for many years? A warehouse automation system is perfect for you. Manage and store items in the best way, with Hanel's automated options.
You will see a return on your investment within the first year.
Hanel offers smart systems for space-saving and complete inventory management systems.
Your warehouse automation options include Hanel Rotomat Industrial and Hanel LeanLift.
Learn about the technology behind these warehouse automation options.
The floor space that you previously used for storage can now be used for other purposes.
What will you do with the floor space you save? There are many possibilities.
Set up several extra office areas and/or working areas.
Create battery charging stations.
Build a mezzanine.
Located at both the back and front of the Hänel Lean-Lift are storage shelves. You store your items and parts in containers using height optimised positions.
Storage locations are accessible using the extractor. This ensures automatic storage or retrieval of the requested container. You can deliver items, parts or tools to the retrieval area at an ergonomic height for the user. This is a complete, adjustable and easy-to-use system to operational requirements.
Experience the automatic modification and dynamic alteration of every shelf position. Suit your stored item height, for high storage density.
This warehouse automation system includes software options and a complete, integrated controller system.
Suitable for a wide variety of industries:
medical technology
electrical engineering (with ESD versions available)
automotive
aircraft
mechanical engineering
mail-order
pharmaceutical
wholesale trades;
and more.
For more storage and warehouse management tips and news, subscribe today.
Headland Storage can help you with efficient storage strategies for your warehouse. This includes specialist warehouse storage solutions and management environments. With advanced Hänel microprocessor controller units, we provide complete warehouse management systems. These include high-speed batch picking, tool management processing, etc.
(Visited 1 times, 1 visits today)