The Lean-Lift and the Rotomat are incredibly popular parts storage systems choices within the automotive sector due to their flexibility and ease. Even global brands such as BMW, Audi, Mini, Porsche and Rolls Royce use and rely upon automotive shelving and Lean-Lift technologies from Hänel. And why is so? What are the benefits for our customers?
Saving up to 85% of floor space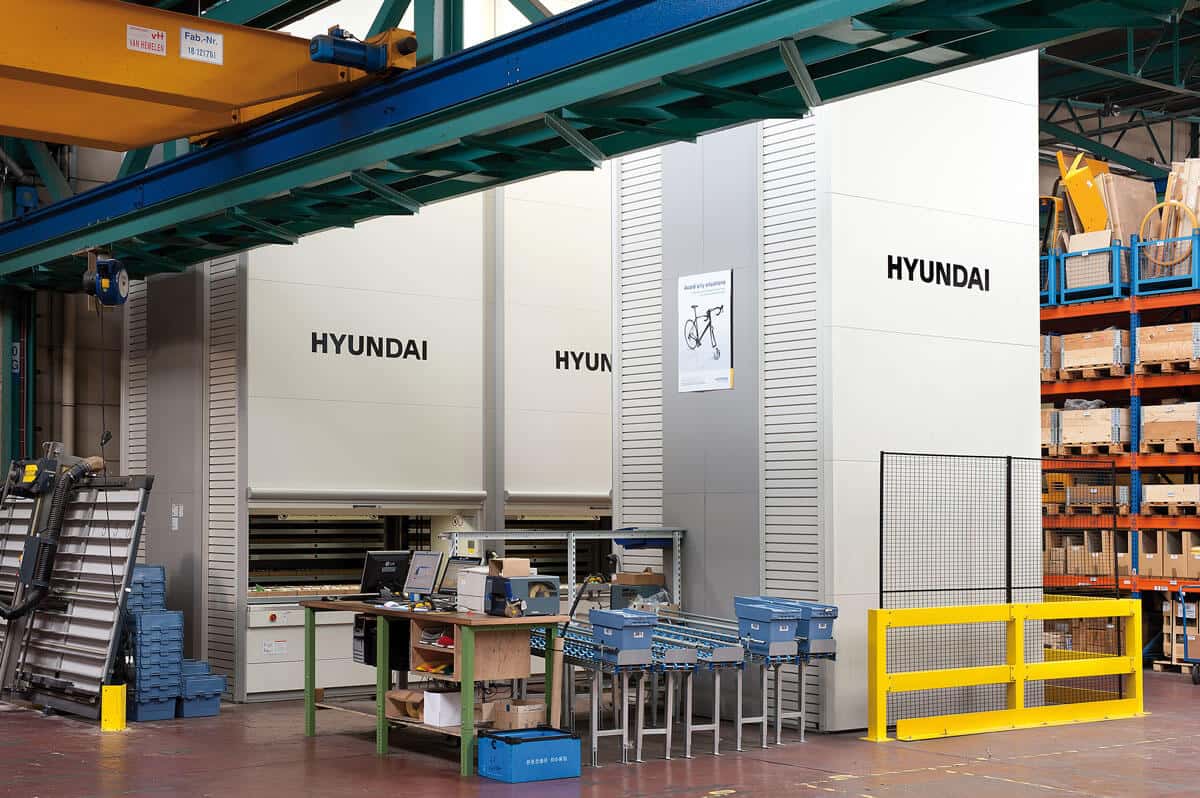 Benefits:
Inventory control on a minimum footprint at both your warehouse and dealership.
Save time looking for specific tools and spare parts.
Store spare parts within the

carousel shelving system

alongside production line tools safely and securely.
No more late night picking; engineers will have direct access to the repair workshop.
Protect all components from dust, dirt and unauthorised access.
Applications:
Spare parts are stored in a clean environment.
Easily store parts of all sizes in one place.
Retrieve accessories immediately on your dealership floor.