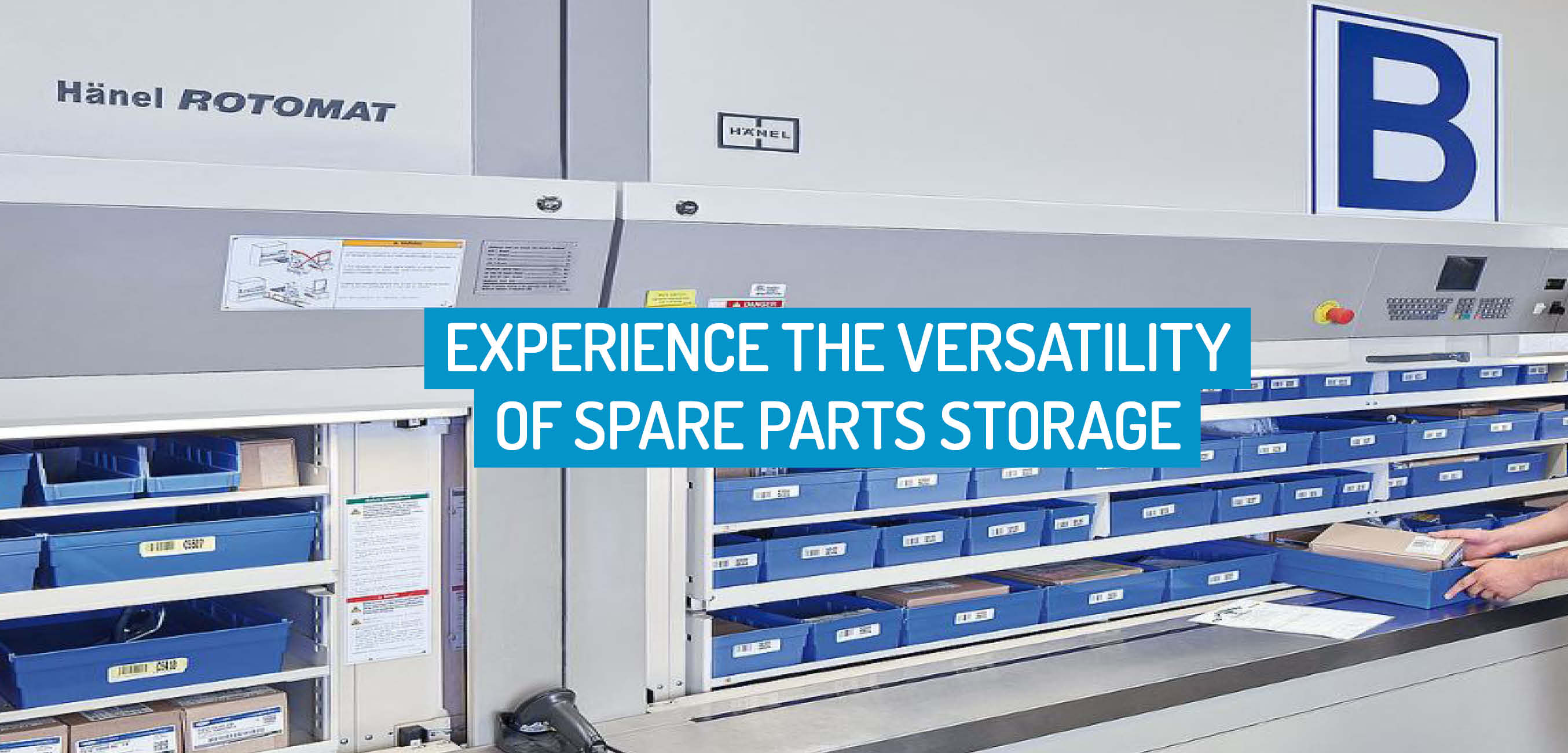 Posted on November 13, 2019 by hsadmin, in News
How do you currently store your spare parts? Learn how Earnhardt Ford auto centre uses four Hänel machines for spare parts storage. These include three Rotomat® and one Hänel Lean-Lift® system.
Saving floor space and reducing storage costs, with a smaller carbon footprint.
The Hänel intralogistics solutions allow valuable use of existing floor space. It uses the vertical space available, from the floor to the ceiling. The height-optimised Hanel systems ensure the greatest capacity.
Stay tidy, and store almost anything. Experience the versatility of Hanel.
The lift systems can store almost any item, spare part or component. Unlike the rack systems, the Hänel lifts and storage are always safe and secure.
The Hänel Rotomat® has space for the best storage of bins in many sizes. It is ideal automated storage for a variety of automotive components. You can store large parts and bulky items on Hänel Lean-Lift multifunction containers.
MP-Link 2.0: The interface between Earnhardt Ford's system and HänelSoft®
Earnhardt Ford uses HänelSoft® together with CDK Global dealer management system. MP-Link 2.0 software links these two systems together as well as with the Hänel lifts. Staff enjoy using a total system for their parts inventory at any time. They can access inventory journals, stock levels and pick list status, etc.
Hänel compartment and sub-level indicators provide quick picking.
Staff make use of the barcode scanner on pick lists and submit data to their Rotomat®. This brings the carrier with the required part to the access area for retrieval. The LED compartment and sub-level indicators display the precise location of each part. After confirmation of retrieval, it brings the carrier with the next part to the access area.
Earnhardt Ford has unearthed valuable storage space without requiring extra racks or shelves.
"Our Hänel units' large storage capacity allows us to reduce the space needed for other types of storage, and reduce the need for additional racking," said John Nissen, General Manager at Earnhardt Ford.
For more storage and warehouse management tips and news, subscribe today.
Headland Storage can help you with efficient storage strategies for your warehouse. This includes specialist warehouse storage solutions and management environments. With advanced Hänel microprocessor controller units, we provide complete warehouse management systems. These include high-speed batch picking, tool management processing, etc.
(Visited 1 times, 1 visits today)